Of course, being Belle of the Ball is not usually done like Cinderella with her fairy godmother. It takes preparation to achieve the beauty that the lady would like to have.
In case of Jung So Min, she's already beautiful to begin with so when you likely let her "transform" you will not only get a Belle of the Ball but a "Young Goddess".
Well, if you don't get what I mean, lets do a Make a Young Goddess 101 and just see for yourself.
This is the usual Jung So Min
Pretty isn't she?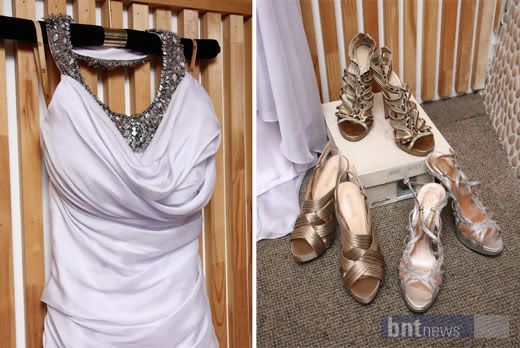 To create a Belle of the Ball, you need "weapons"
weapons by means of gorgeous dress and beautiful shoes

Then let the lady wear the dress and fix the hair

Put some light make-up on
Check every detail and add the most important "weapon"
the sweetest smile

And there you have it!
Not only a Belle of the Ball but a "Young Goddess"
The "Young Goddess"
I wonder if I try to do the steps that I gave, would it have the same result? I doubt it! Hahahahaha! Because only Jung So Min can pull that gorgeous look!
CREDIT: vanilla96 of soompi, baidu/bntnews