Well, as for the moment MinMin is still in missing in action so for now we are checking anything
related to her. Good thing her Minnies are such good researchers!
I'm just so happy that they are great in sharing MinMin's goodies!
And they did find some NII goodies, it seems like this was for a NII event coz
she's signing some NII shirts!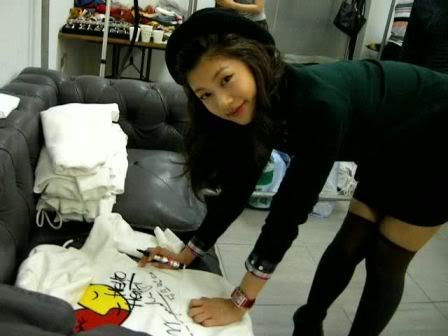 MinMin loves wearing that kind of hat!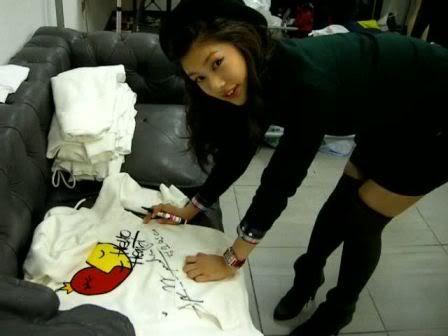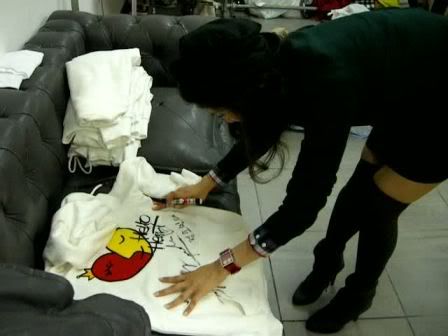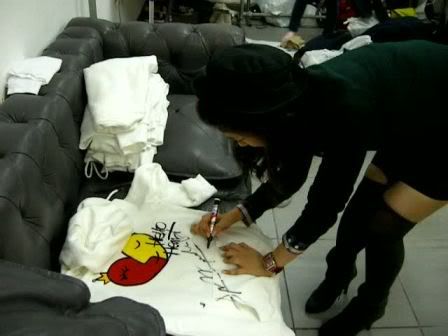 The people who will get this shirts are so lucky!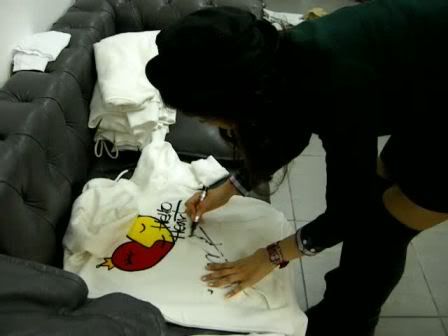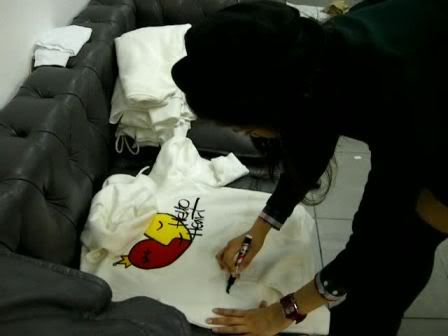 I hope I could have one of that! The one with her signature!
*Sigh, wonder when will I have the chance to get one of those?
Well, maybe some of the Minnies will have better changes than I have!
credit: snowflakesj16 of soompi.