We do love So Min as a person and as an actress, but I also know that some Kdrama viewers still hates So Min's character in Bad Guy.
Well, its a good sign if you hate her character in that drama because it means
she effective enough to you, the audience to be affected by her character.
So to ease up a bit for your irritation for Hong Mo Nae lets look at few of
So Min's BTS pics and video.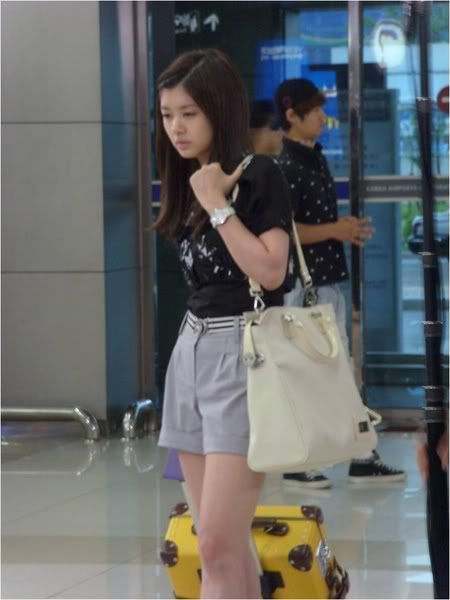 Travelling alone, Mo Nae?
While shooting some scenes!
First thing that I noticed in this picture was So Min's outfit!
I love it!
So serious Hong Mo Nae?
The Video with Kim Nam Gil
I like this video because despite a busy schedule for filming
they tried to still have some fun!
Funny how So Min and Kim Nam Gil plays games!
They were like little kids!
Hope in the future MinMin would have more dramas under her belt!
Full Credit : Jung So-Min (정소민) ♥ The Official Thread | Popcornfor2
REMINDER: PLS DONT FORGET TO SUBMIT YOUR MESSAGES FOR MINMIN'S B-DAY!
LEAVE YOUR MESSAGE AT THIS TAB OR IN simplysomin@gmail.com.